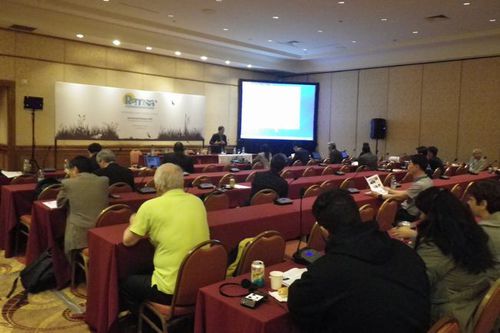 Copyright Aleph Inc. All Rights Reserved.
Aleph Inc., a Japanese company that manages "Bikkuri Donkey" and other family restaurants, made a presentation titled "Corporate Contribution towards Improvement of Biodiversity in Rice Paddies" at a side event, titled "Follow-up of rice paddy resolution (X.31)" of the 12th Meeting of the Conference of the Parties Ramsar (COP12) held in Punta del Este, Uruguay on June 8, 2015. Through the project, the company introduced its practice of purchasing rice grown in biodiversity-friendly rice paddies and its actions to raise public awareness.
The Convention on Wetlands of International Importance especially as Waterfowl Habitat, known as the Ramsar Convention, went into effect in 1975. Triggered by a resolution on rice paddies enacted at COP10 in 2008, the importance of rice paddies for biodiversity conservation is now broadly recognized around the world.
Aleph's "Biodiversity-Friendly Rice Paddies" project was launched in 2009 as a farming method aiming at active consideration of biodiversity based on its "low-pesticide rice" practices employed since 1996. It reflects the actions and survey results of the "Winter-Flooded Rice Paddies Project" started in 2005. All local rice producers practice farming with awareness of their role in conserving the biodiversity of wildlife in their rice paddies and the environment that nurtures them.
Winter-flooded rice paddies are flooded after the fall harvest season. By nurturing a better environment for living organisms, this farming method reduces the occurrence of diseases and pests, and also produces nutrients that help rice grow.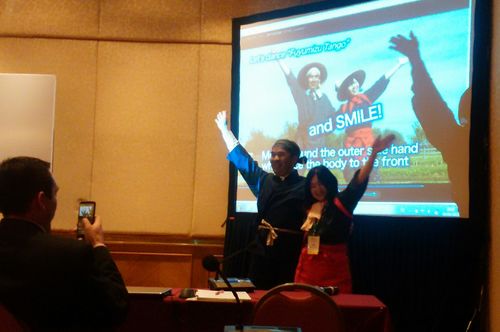 Copyright Aleph Inc. All Rights Reserved.