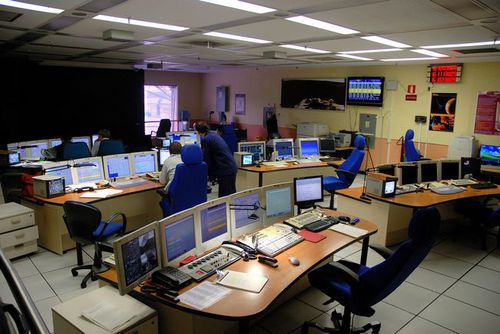 Image by Thomas Ormston Some Rights Reserved.
NEC Corp., a leading Japanese electronics company, announced on November 13, 2014, that it had developed virtual integration control software that is able to automatically control more than a million storage batteries via cloud computing, and to implement a demand-response program. The software intensively controls the charging and discharging of multiple batteries, distributed throughout individual homes and buildings, and in electric cars. It provides for adjustments in supply and demand in real time, which is on par with existing power systems, enhancing the adjustment capabilities of power plants.
The software can approximately double battery life as it controls charging and discharging of batteries according to their degradation characteristics. It also corresponds to Open ADR 2.0b, the most recent standard for automated demand response, making it possible to control batteries for large electricity users, as well as for small electricity users, who have been managed by a number of aggregators.
In Japan, the feed-in-tariff (FIT) scheme has encouraged the introduction of renewable energy since its establishment. However, as wind and solar power generation is affected by the weather, forecasting and adjusting supply and demand play a key role for power plants when renewable energy is being integrated into the power systems. As the software developed by NEC can support power plants' supply-demand adjustments with demand-response technologies, it represents a promising technology to promote the introduction of renewable energy.