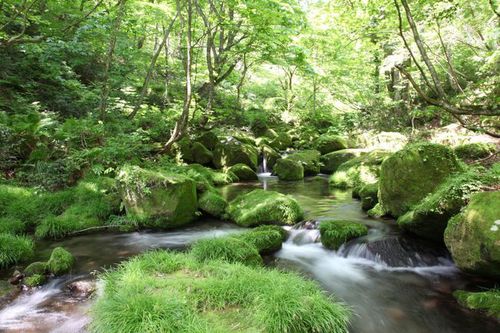 Copyright Suntory All Rights Reserved.
Suntory Holdings Ltd., a major Japanese beverage company, announced on July 29, 2015, that its article on "Water Scarcity Footprint," a new indicator for the impacts of water use on the environment, has been published in the Swiss scientific journal Sustainability.
The new indicator was jointly developed by Suntory, the University of Tokyo, Tokyo City University, and the National Institute for Environmental Studies. The indicator takes account of differences in water source environments by using the "water unavailability factor," a coefficient based on a reference state where one cubic meter of water is available from one square meter of land per year. By multiplying water consumption by this coefficient, the scarcity of water at a location can be taken into consideration when quantifying environmental impacts caused by water usage.
The new indicator has already been used as an example of water footprint calculation for agricultural and marine products in a report published by the Japanese Ministry of Agriculture, Forestry and Fisheries. The Suntory Group, which names as key management priorities the pursuit of water sustainability and operating in harmony with nature through reduced environmental impacts, hopes that the indicator will be widely used around the world since it allows for more precise assessment of potential impacts of water use on the environment. Suntory also believes the indicator will help companies to evaluate the results of their efforts to conserve water resources.