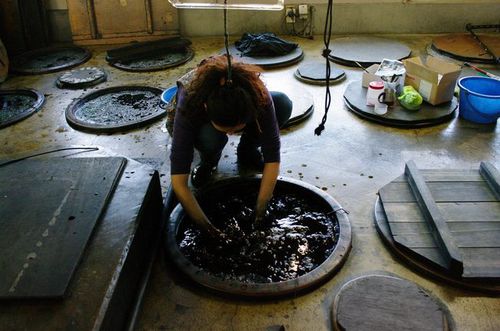 Image by Akihito Fujii All Rights Reserved.
The water we see in daily life is only a small part of the water cycle. A water footprint is an indicator for the visualization of invisible water. The Japanese Ministry of the Environment (MOE) published a collection of cases of water footprint with the aim of more effective water use.
The world population is currently over 7 billion people and is expected to exceed 9 billion by 2050. With the growth of the world population, international concern has risen over whether it will be possible to satisfy the growing demand for water needed for irrigation for farming products, domestic water for people concentrated in urban areas, and industrial water in developing countries.
Even if problems related to water usage do not occur around you, they are never only the concern of other people. For example, the disastrous flood in Thailand in 2011, which was largely considered to be a local disaster, had a great impact on countries around the world via supply chains.
The water footprint concept is attracting attention for its possible use in developing an awareness of global water problems, to promote the conservation of water resources, and to improve supply chains for businesses. The water footprint is a method for quantitatively calculating the amount of water consumed or polluted directly or indirectly through the entire lifecycle of products, from cultivation or production of raw materials to manufacturing, processing, shipping, distribution, consumption, disposal and recycling.
In Japan, there are only a small number of cases for calculating e ater footprint; thus, the number of cases that can be used as a reference is limited. Against this backdrop, the MOE set up a study group on water footprint calculation in January 2013.
The study group published a collection of water footprint calculations on August 8, 2014. With the cooperation of businesses, the workshop compiled these cases by sorting and verifying calculation methods of both inside and outside Japan, and by calculating and analyzing the water footprints of specific products.
The collection, for example, describes the details of the calculation and the results of the water footprint for a garment (jacket). By sorting the product's lifecycle from the production of raw materials to the disposal of the final product, the consumption of water at each phase of the lifecycle can be assessed. Cases for other various products, such as an office uniform, a refrigerator, shampoo, and cooked food, are also used as examples.
With the aim of keeping or restoring a healthy water cycle, the Basic Act on the Water Cycle was enacted in Japan on July 1, 2014. We hope that water footprints, which help assess water use in a quantitative and simple manner, will be used more widely and will eventually contribute to a healthier water cycle.