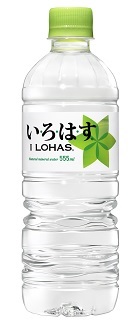 Copyright Coca-Cola Japan Co. All Rights Reserved.
Coca-Cola Japan Co. announced on May 8, 2014, that it will provide bottled mineral water products as sample materials for a water circulation research project at Kyoto University, Japan, and that the Coca-Cola Foundation will support the forest-water investigation of Kyoto University, of which this project is a part.
Coca-Cola's mineral water products are produced using mineral water from limited reservoir areas designated based on scientific data. In addition, the groundwater for these products is pumped via a process that meets certain conditions, and is then packed in PET (polyethylene terephthalate) bottles, which can be easily handled. The products are open-dated and thus the quality of products can be firmly controlled. With these characteristics, Coca-Cola mineral water products are assured to be suitable sample materials for mid- and long-term research into changes in water circulation because of their easy collection and storage, as well as their simplified data management.
Regular rainwater collection has so far been necessary for water circulation research, which requires large-scale and systematic on-site observation and water collection investigations. Therefore, it has been difficult for individual university research teams to approach the issue. However, Kyoto University researchers have confirmed that rain water data are reflected in underground water; therefore, it is possible for a university team to conduct broad-based and continuing research on water circulation by utilizing mineral water products made from underground water from limited sources designated based on scientific data and managed responsibly.
Kyoto University, Coca-Cola Japan and the Coca-Cola Foundation intend to work jointly on the issues in order to build up a sustainable society that includes water source conservation, prevention of water disasters, and control of climate change through on-site observation and/or forecast verification investigations in the environmental field.