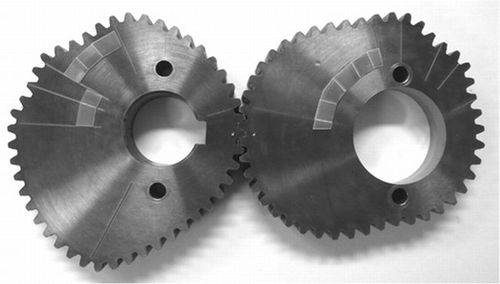 Copyright Masaharu Komori, Kyoto University All Rights Reserved.
Kyoto University and the New Energy and Industrial Technology Development Organization (NEDO) of Japan announced on December 16, 2013, that they have jointly developed an innovative new transmission that does not experience interruptions in driving force during gear shifts. The organizations expect the system will extend the cruising range of electric vehicles (EVs) by about 10 percent compared to EVs not equipped with a transmission.
In an ordinary transmission, the engine or motor cannot transmit a driving force (torque) to the tires when changing gears, and this results in a slower speed that has to be compensated by extra acceleration in the new gear. Even with a continuous variable transmission, low transmitting efficiency remains a bottleneck and efforts to improve their electricity consumption have been either ineffective or yielded limited results. For these reasons, EVs are usually not equipped with a transmission system.
The newly developed transmission system employs a pair of non-circular gears that are shaped to achieve a smooth change in the velocity ratio so that it may transmit torque even during gear changes. The system makes it possible to produce a high-efficiency EV with no speed deterioration and no need for extra acceleration. Moreover, the system also offers a way to make motors smaller and lighter.
The team also constructed a four-speed transmission for engine vehicles such as passenger cars, trucks, and busses by using a pair of non-circular gears for multi-speed transmissions, and succeeded in realizing a multi-speed transmission without a deterioration of torque.