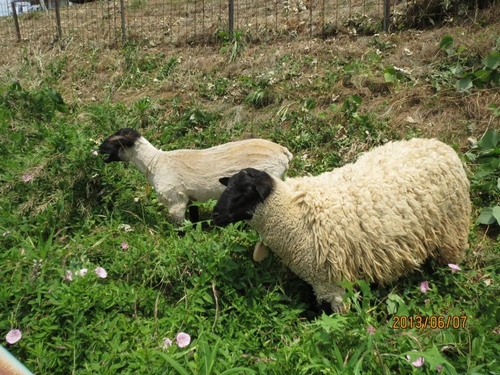 Copyright West Japan Railway Company

West Japan Railway Company (JR West), a major Japanese railway company, announced on June 24, 2013, that its Oji Railway Department in Nara Prefecture has launched a "Sheep Project." By putting sheep out to graze inside the fence that was built along the railroad tracks between Unebi Station and Kanahashi Station on the Manyo Mahoroba Line from early June to June 24, the project aimed to revitalize local communities while clearing weeds along the tracks.
The project was carried out with the help of a ranch in Yamazoe, Nara, and members of the Imai Town Preservation Association. Both the ranch and JR benefited from the project: the ranch reduced feed costs for their sheep, and JR West reduced costs on weeding. Many children enjoyed watching the sheep eat the grass.
Following the success of a grazing trial conducted in November, 2012, JR West officially launched the project with an enlarged grazing area and greater number of sheep in fiscal 2013. Shortly after being released, the sheep gathered in one place, possibly because they were nervous. Nonetheless, they ate grasses calmly and silently and were never startled by the sound of the train approaching.
The Oji Railway Department will continue to strive for a successful project as it aims to help revitalize the local economy through collaboration.