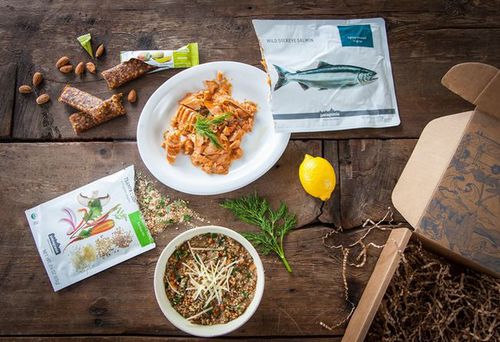 Photo by Amy Kumler All Rights Reserved.
Patagonia Japan Branch of a global manufacturer of outdoor clothing and goods based in the United States, announced on September 15, 2016, that they would launch a new food business named Patagonia Provisions on a full scale. The company aims to build the best product, cause no unnecessary harm, use business to inspire and implement solutions to the environmental crisis.
Patagonia has a sense of impending crisis with regard to the environmental impact of food manufacturing. "There is no doubt about the effects of global warming. Increasing global temperatures have caused a sea level rise in coastal areas and the acidification of ocean water. Thus, it has become difficult to preserve wildlife, and many species are facing difficulties in prospering in their normal habitats. One of the greatest causes of greenhouse gas emissions that result in climate change is the food manufacturing industry. There is no other field where the crisis is as urgent as in this industry.
Patagonia Provisions aims to offer the following food products in autumn 2016: smoked salmon prepared from wild salmon populations that are confirmed to be abundant; energy bars made from fruit, almonds, seeds and fruit juices obtained from organic farms; soup mix that contains four types of roasted organic cereals and dry organic vegetables; and beer that made from Kernza grain suited for organic regenerative agriculture.
Takayuki Tsujii, General Manager of Patagonia Japan, said that the company aims to develop and introduce original food products in the near future, which can contribute to resolving environmental problems unique to Japan, and satisfy people who cook and people who eat their products.