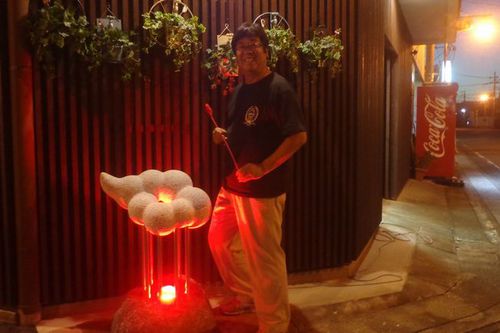 Copyright Commercial Activation Conference of Takanabe Town All Rights Reserved.
A community council of Takanabe, Miyazaki Prefecture, has taken on the challenge of garnering public support for the creation of light art monuments through a major Japanese crowdfunding group, READYFOR. From January 2016, the council is seeking to raise funding to continue the public art program, aiming for a goal of 1 million yen (about US$8,300) by April 4, 2016.
The light art monuments to receive funding through the project are stone lanterns that decorate the shopping streets and stores. By installing lighted sculptures made in an open-to-the-public process by artists in residence, the community council is tackling local landscape and commerce revitalization in a unique way. Although the council was selected as one of the "30 Gambaru Shotengai" (The 30 Hardest-working Shopping Districts) by Japan's Ministry of Economy, Trade and Industry in 2013, it has had difficulty continuing the program due to the expiration of the incentive program supported by Miyazaki Prefecture and Takanabe Town.
The council will award unique gifts in exchange for contributions of various sizes, such as a hard-to-obtain local shochu (Japanese distilled spirit) named "100-nen no kodoku," as well as "a right to participate in a fan meeting of a writer." The installed artworks, light art monuments and stories from the project are introduced on the fund-raising website, providing potential contributors with a feel for the town's character.
The council plans to create a new era of town history and culture by continuing the light art project for 10 years and installing nearly 100 pieces of artwork.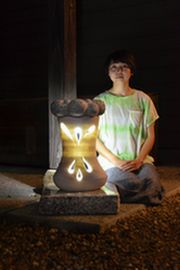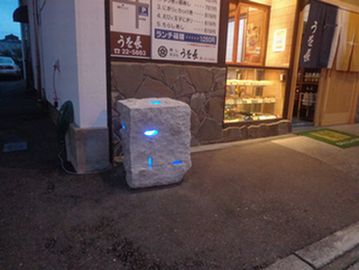 Copyright Commercial Activation Conference of Takanabe Town All Rights Reserved.