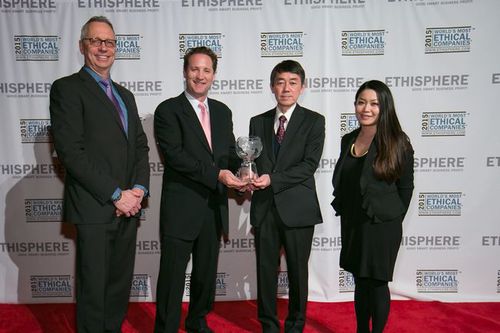 Copyright Kao Corporation All Rights Reserved.
Kao Corporation, a major Japanese company providing a broad range of household products such as cosmetics and detergents, announced on March 10, 2015, that it was selected by Ethisphere Institute as one of the World's Most Ethnical Companies in 2015. Since the award's inception in 2007, Kao is the only Japanese company to be included on the list for nine consecutive years.
Ethisphere Institute is a U.S. think tank that recognizes and promotes companies around the world that demonstrate ethical business through action. Companies are evaluated in the following five categories: 1) Ethics and Compliances Program; 2) Leadership, Reputation and Innovation; 3) Corporate Citizenship and Responsibility; 4) Corporate Governance; 5) Culture of Ethics.
Kao is putting its philosophy of honest, sensible business into practice by establishing the Kao Business Conduct Guidelines and disseminating them among all employees of Kao Group worldwide. At the same time, the company has also set up an internal compliance hotline for all group employees to report and receive guidance on ethical issues, supporting them in their effort take safe, responsible action.
Also recognized were the company's efforts in corporate governance, risk management, and compliance, as well as initiatives to conserve the global environment and encourage diversity in the workplace based on the Kao Sustainability Statement.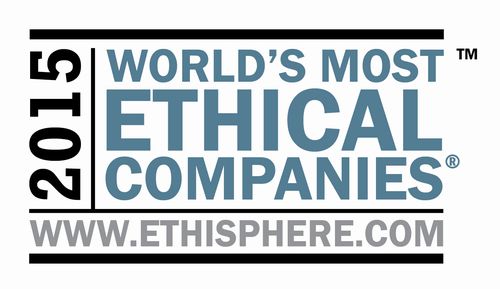 Copyright Kao Corporation All Rights Reserved.