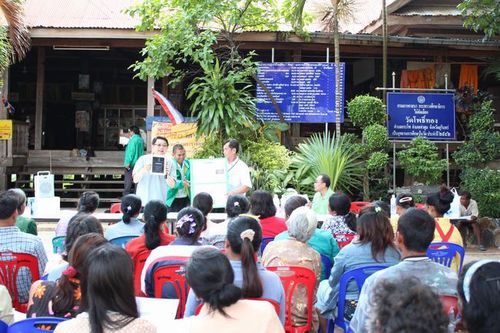 Copyright Sompo Japan Nipponkoa Holdings All Rights Reserved.
Sompo Japan Nipponkoa Holdings, a major property and casualty insurance company, announced on July 31, 2015, that its weather-based index insurance provided in Southeast Asia had been approved for membership in the Business Call to Action (BCtA) Alliance, led by the United Nation Development Programme. Sompo Holdings is the first financial institution in Japan to be granted membership.
BCtA is a worldwide initiative aimed at simultaneously realizing commercial success and sustainable development.
The weather-based index insurance is a product designed to pay a certain amount of insurance claim money when weather indices such as temperature and precipitation satisfy set conditions which are determined in advance. Sompo Holdings has also developed an insurance product which utilizes estimated rainfall from satellite observation data in indices targeting developing countries lacking sufficient meteorological data.
In Thailand, Sompo Holdings paid out insurance claims to over 80 percent of policy-holding farmers in the drought event of 2012. Some other cases include the launch of an insurance product targeting typhoons in the Philippines, and the development of insurance against drought in Myanmar. The company is also conducting research aiming to develop an insurance product in Indonesia.
These insurance products from Sompo Holdings are being highly regarded as climate change adaptation measures for small-scale farmers in developing countries, who are vulnerable to the impacts of climate change, which is growing more serious. Furthermore, Sompo Holdings provides knowledge about finance and insurance to low-income populations through on-site information sessions.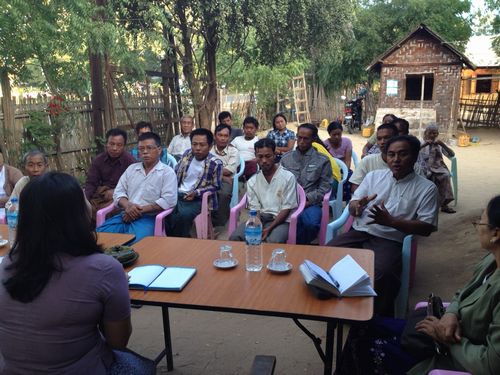 Copyright Sompo Japan Nipponkoa Holdings All Rights Reserved.