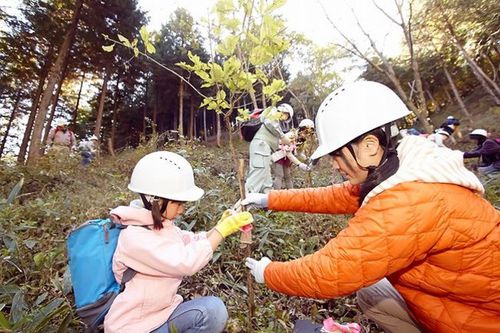 Copyright Tokyo Gas All Rights Reserved.
On May 27, 2015, Tokyo Gas Co. announced the 10th anniversary of the Nagano Tokyo Gas Forest, a wooded area managed by the company for environmental education purposes, located in Miyota Town, Nagano Prefecture. Spanning 194 hectares encompassing 1,000 to 1,230-meter-high mountain ridges and glens, the forest is home to over 400 species of plants and animals, including 17 mammals, 75 birds and 324 plants.
Nagano Tokyo Gas Forest was launched in July 2005, with an aim to offer opportunities for experience-based learning of the environment through forest conservation activities, such as reduction in carbon dioxide (CO2) emissions and biodiversity conservation. The Donguri (Acorn) Project, one of the forest's key activities, is a forest nursery program to plant and grow acorn-producing broadleaf trees such as oak. Combined with various hands-on nature programs, participants can enjoy learning the importance of the environment. Since its opening, more than 4,000 participants have participated in a variety of forest conservation activities, planting 300,000 new trees and thinning out 40,000 trees from the forest in total.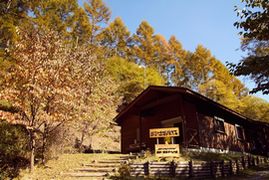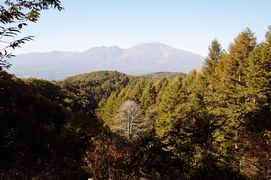 Copyright Tokyo Gas All Rights Reserved.
In the forest, there is a wooden cottage called the Ohisama House (ohisama means "sun" in Japanese). Built of larch wood culled from forests in Nagano Prefecture, the house is used as a meeting space or as shelter during sudden changes in the weather. It also takes draws from local renewable resources: it is powered by wind turbines, solar panels and low-head hydropower; heated by an electricity-free pellet stove; and supplied with stream water for toilet flushing and hand washing.
Tokyo Gas plans to continue preserving and utilizing the Nagano Tokyo Gas Forest as a place for members of the public to learn about the natural environment and energy, as part of its efforts to mitigate global warming and help create a more sustainable society.