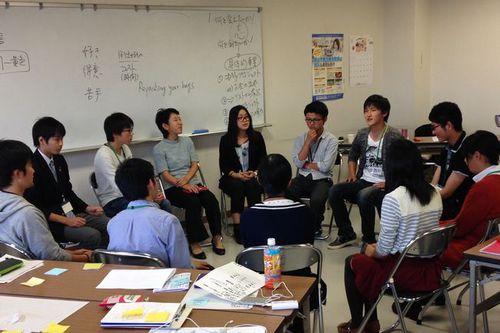 Copyright Fukushima Solar and Agriculture Experience Association All Rights Reserved.
The Fukushima Solar and Agriculture Experience Association won an award for utilizing renewable energy in the Tohoku on January 15, 2015. The award is given by the Director-General of the Tohoku Bureau of Economy, Trade and Industry, the Ministry of Economy, Trade and Industry, to local initiatives that accelerate carbon dioxide (CO2) emissions reductions in Tohoku.
In April 2013, the association opened the Minamisoma Solar Agripark with a 500-kW solar array and a plant factory on 2.4 hectares of land inundated by the 2011 tsunami. In cooperation with Minami-soma City, the association has been conducting experience-based educational activities for local elementary and junior high schools, with over 1,800 students taking part for the first two years. Through these activities, the association supports the development of local children who will be responsible for Fukushima's future reconstruction.
The association also started an open school for senior high school students, colloquially called "Hangai & Edahiro Juku" (juku means "school"). The instructors, Eiju Hangai, its representative director, and Junko Edahiro, a representative of Japan for Sustainability (JFS), help equip the students for effecting social change by helping them clarify their goals and develop their own projects.
In April 2015, the school launched its first project, "Messages from High School Students: Fukushima Taberu Tsushin (Eating Fukushima Magazine)." Being aware of how the nuclear accident has damaged the reputation of agricultural products made in their beloved home of Fukushima, and wanting to address the problem, the students' editorial club publishes once every three months an information magazine compiling stories and anecdotes from farmers in Fukushima, and a supplement on the agricultural produce they painstakingly grow.