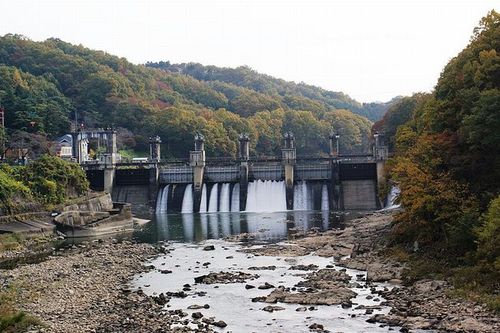 Image by Shashin Kozo Some Rights Reserved.
The Patagonia Japan, subsidiary of the outdoor clothing manufacturer and retailer based in the United States, released the documentary film "DamNation" on January 11, 2015 for groups to host local screenings. The documentary, sponsored by Patagonia, is about people campaigning to "free of rivers," that is, the recovery of natural rivers through dam removal projects. Some activists have been called fools or crazy. The company declared January 11 as Free River Day, with the aim of calling for a better understanding of dam removal projects and reviewing society's stance towards nature. The company hopes its initiative will inspire people to take action.
Dams have been constructed primarily for purposes such as flood control, water supply for cities, industrial and agricultural use, hydropower, and environmental conservation by keeping a stable water flow. Japan has constructed more than 2,700 dams so far; however, more than a few of them continue to cause harmful impacts on the safety of citizens, healthy ecological systems, fisheries, and the human culture that has flourished in river basins.
With the screening of DamNation, the company launched three initiatives calling for the recovery of free rivers in Japan. It is running online petitions, each respectively demanding investigation to open the Nagara River estuary barrage in Mie Prefecture, cancellation of construction of the Sanru Dam in Asahikawa, Hokkaido, and removal of the Setoishi Dam in Kumamoto Prefecture.