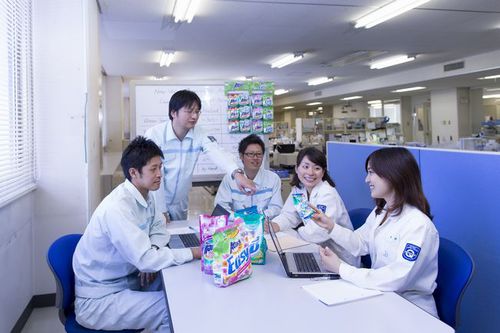 Image Photo: Copyright Kao Corporation All Rights Reserved.
Kao Corporation, a major Japanese company providing household products such as cosmetics and detergents for general consumers, announced on September 19, 2014, that it was included in the annual Dow Jones Sustainability Indices (DJSI) World, and was the only Japanese company selected as an Industry Group Leader. Kao earned the highest marks in the Household & Personal Products Industry Group to which it belongs.
Under DJSI, one of the major global indices for socially responsible investment, about 2,500 listed companies in 59 industries are assessed every year. The fiscal 2014 assessment included 319 companies including 21 Japanese companies. Under the scheme, an Industry Group Leader is selected for each of 24 industry groups covering the 59 industries.
Kao gained high marks for its innovative strategies to produce high value-added new products and its supply chain management, efforts to reduce environmental impacts through life cycle assessment as well as improved environmental efficiency in production facilities, and management reform to improve its corporate governance.