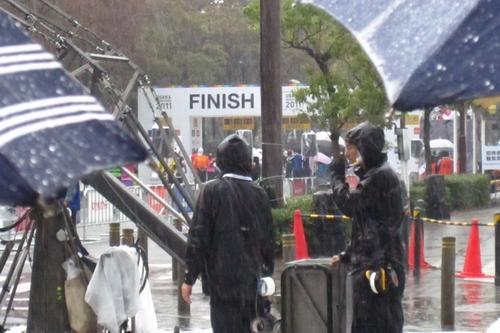 イメージ画像: Photo by alexxis. Some Rights Reserved.
The Japan Meteorological Agency held an advisory panel meeting on September 2, 2013, to analyze the factors responsible for extreme weather in the summer of 2013, with the participation of experts from universities and research institutes.
The average temperature in the summer reached a record high, surpassing the average by 1.2 degrees Celsius in western Japan. On August 12, the temperature in Shimanto City, Kochi Prefecture, recorded the highest temperature (41.0 degrees Celsius) in Japan. In Tokyo, the lowest temperature on August 11 was a record 30.4 degrees Celsius. A total of 143 observation stations across Japan broke or tied their daily high temperature records. Both the enhanced Pacific High and the Tibetan High were considered to be the major factors responsible.
The precipitation ratio in the Tohoku region for July reached 182 percent (%) vs. the average, which is the highest level since record-keeping began. The summer precipitation in the Hokuriku region was 151%. Some areas in Akita, Iwate, Shimane and Yamaguchi Prefectures had hourly precipitation of 80 millimeters or more. Warm moist air flowed around the periphery
of the Pacific High which expanded westward and contributed to heavy rain in these areas. On the other hand, precipitation in July in the Amami region where the high pressure system stalled over was 11% of the average and rainfall in the Tokai region remained low at 64%, breaking the record for least precipitation.
The advisory panel was established by the Meteorological Agency on June 12, 2007 to quickly announce views on the factors causing extreme weather.