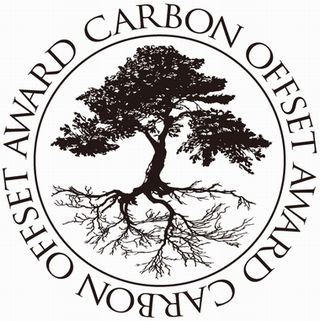 Copyright Carbon Offset Network

The first Carbon Offset Awards were presented to organizations that have excelled in their efforts towards a low-carbon society at a ceremony held at the Carbon Market EXPO 2012 on March 7, 2012. The awards, supported by Japan's Ministry of the Environment, were instituted in 2011 by the Carbon Offset Network (CO-Net), which consists of companies, non-profit organizations, and local governments and was established in 2009, aiming to realize a low-carbon society.
The Environment Minister's award was given to S-PULSE Co.,, a managing body of Shimizu S-Pulse football team. S-Pulse has been offsetting its carbon dioxide (CO2) emitted during the team's home games to reduce its impact on the environment since 2008. The company was praised for its consistent efforts to reduce its emissions over five years in partnership with club, sponsor, and supporters as well as its significant contribution toward public understanding and raising awareness of carbon offsetting among local communities.
The Outstanding Performance Awards were given to three organizations; Itoki Corp., an office furniture supplier, Tohoku Summer Festival Network (in the northeastern region of Japan), and FamilyMart Co., a major Japanese convenience store chain. The Encouragement Awards were given to six organizations, Sumitomo Forestry Co., timber and building materials business and housing business company, Sumitomo 3M Limited, a multiple products and services supplier, All Nippon Airways Co., NIPPONKOA Insurance Co., FUKUSHIMA MIDORI ANZEN INC., an industrial uniform supplier, and Minami-Alps City.
All applications which were submitted to Carbon Offset Awards are available at the website of CO-Net (in Japanese Only, refer to the URL below).
Posted: 2012/06/19 06:00:15 AM