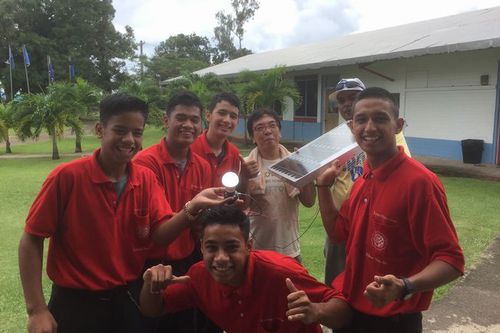 Copyright 2017 Emiko Yoshida All Rights Reserved.
The JKSK Yui-Yui Project, an initiative to support people in Japan affected by the 2011 earthquake and tsunami, has been publishing a series of articles on reconstruction efforts called the Tohoku Reconstruction Diary in the Tokyo Shimbun Newspaper. Below, we present an article published on November 15, 2016, about an initiative to bring shared visions to community reconstruction.
After the Great East Japan Earthquake, more people everywhere have become interested in energy and food, and in particular, how and where they are made and how they are brought to us. At the same time, concerns about community have been increasing, too, because people are more keenly aware that the connections between person and person, person and community, and person and nature were interrupted by the disaster. Some areas have lost these connections, as did Fukushima.
In light of such circumstances, more people share various visions, including the following:
Producing renewable energy and food by ourselves
Interacting with farming and mountain villages and obtaining traceable energy and agricultural products
Building relationships of trust with production areas and farmers, aiming to realize a sustainable society
The Iwaki Otento SUN project is an example project being developed primarily in Iwaki, Fukushima Prefecture. To restore agricultural land abandoned after the earthquake and the nuclear accident, the project supports regional revitalization through the development of organic cotton products, and is also developing an electricity initiative for producing and supplying renewable energy. Up to now, these community-led projects have seen participation by more than 15,000 volunteers from the Tokyo metropolitan area and students from local elementary and junior high schools.
The electricity initiative has been running smoothly since operation began in May 2013 of the approximately 50 kilowatt solar power generation facility installed in Iwaki. The electricity is sold to like-minded PAL System Power (located in Tokyo). Recently, the initiative has even expanded abroad, and solar panels made by hand by children in Fukushima have been delivered to areas lacking access to electricity in Nepal, the Philippines, and Micronesia as "Lights of Hope."
Junko Owada
Member of JKSK
Co-CEO, LOHAS Business Alliance