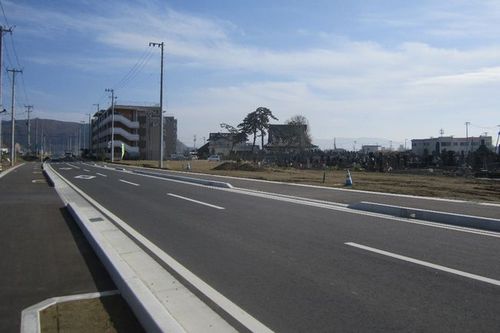 Copyright 2017 Social Academy Terakoya All Rights Reserved.
Tohoku Fukko Nikki (Tohoku Reconstruction Diary), a weekly feature in the Tokyo Shimbun newspaper, delivers news and stories on reconstruction efforts in the communities devastated by the 2011 earthquake and tsunami. The articles are written through the JKSK Yui-Yui Project, an initiative to support survivors of the 2011 disaster by the non-profit organization JKSK Empowering Women Empowering Society. This month, we present below an article published in the December 6, 2016, issue about the importance of mental and emotional healing for disaster survivors.
The coastline of Ishinomaki City, Miyagi Prefecture, which was hit by the huge tsunami that followed the Great East Japan Earthquake, is now occupied by coastal levees and other artificial structures. A fishing port with an embankment, an industrial park, and a planned community have been developed in the coastal area. During its redevelopment, the area seemed to bustle with the comings and goings of construction vehicles. Now what draws your attention is the silence and the brand-new buildings.
I have relocated several times since the disaster, from an evacuation shelter to temporary housing to public housing for disaster survivors, and each time I have had to build personal relationships from scratch. Although it's been more than five years since the disaster, an old woman says, "I'm having the hardest time now." Another person complains of fatigue, saying, "I feel unbearably drowsy." After moving into public housing, people seem to go out less often. In my case, I lost the ability to notice the passing of the seasons. Just recently I saw the arrival of migrating swans and was finally able to associate it with the approaching winter.
Around the third year after the disaster, I cried for fifteen minutes every day. Not knowing how to handle my feelings, I was overpowered by anxiety. Before long, the cries turned into sobbing. Initially, I would burst into tears when I was alone. Eventually, I wailed aloud even when other people were around. I went into such a state all of a sudden, which embarrassed me as well as everyone in proximity.
That condition lasted for more than a year. The shock of seeing the Ishinomaki cityscape from Mt. Hiyori be utterly transformed by the disaster was so great I must have been holding back my fear. Once I realized the cause, I felt better and the sobbing no longer overtook me.
What concerns me now is the distance among residents. When people have divided opinions as to how town development should be carried out for reconstruction--whether to consent to the construction of a coastal levee, for example--the opposing relationship seems to linger as if a lump. Despite the steady progress of reconstruction projects, the reconstruction and healing of people's hearts has been left behind. It may take some time for people to return to a peaceful state of mind.
Michiko Ohta
Chief
Social Academy Terakoya