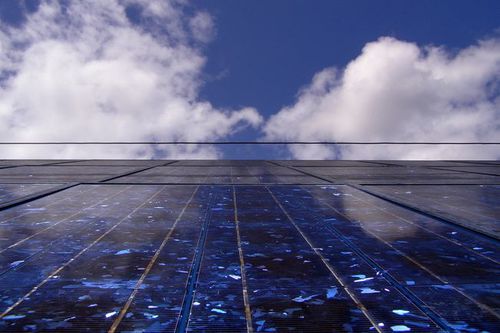 Image by Chris Baird Some Rights Reserved.
Chigasaki City in East Japan has been implementing the "Chigasaki Solar Energy Credit" program since April 1, 2014. The program converts the environmental value of power generated by residential photovoltaic generators into emission credits, sells them to businesses, and returns the sales profits to residents.
Membership in the program is open to residents who installed solar power at their home after April 2013 and have no other generation equipment nor a storage battery. The Chigasaki Renewable Energy Network (REN Chigasaki) adds up the electricity generated and consumed at home, converts it into emission credits under certification from a national organization, and sells them to businesses in the city.
Program members not only can sell surplus power to their power company but also use power consumed at home to generate emission credits and receive a return in the form of gift coupons or other value. Businesses, meanwhile, can purchase the credits to offset their carbon dioxide emissions and advanced their climate mitigation programs.
Members are asked only to report their total power generation and total power sales once a year by mail. In conjunction with the program, the city is also promoting renewable energy generation through a program that subsidizes the cost of installing photovoltaic equipment.