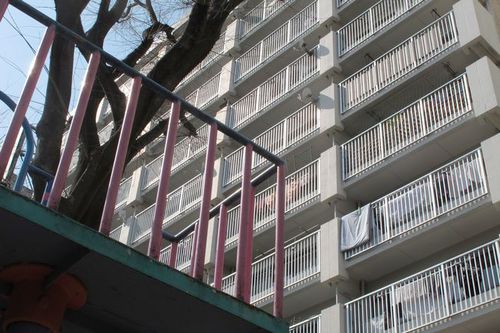 Image by Hidewo Ishida
While the Japanese government increases welfare spending year after year, there are many welfare recipients who are still unable to find a job despite their willingness to work. Faced with these circumstances, municipalities across Japan are beginning to take initiative in providing employment support to welfare recipients. Kawasaki City is one example.
The city in Kanagawa Prefecture, south of Tokyo, announced on April 24, 2014, that since April 2013, 102 welfare recipients found jobs thanks to the city's "Welfare Recipient Job Creation Project."
The project is a collaboration with ISFnet Inc. (hereinafter, ISFnet), provider of internet-related consultancy services. As of March 2014, the number of welfare recipients in Kawasaki, which has a population of approximately 1.4 million, reached 32,847 (24,147 households), and the city's 2014 budget for supporting welfare recipients exceeded 59 billion yen (about US$550 million). Creating jobs for the chronically unemployed has been a major challenge for Kawasaki.
ISFnet is developing a broad range of businesses based on its core mission of "making effective use of limited resources and creating a working environment for the next generation." It is creating working environments for people who, for various reasons, have a hard time finding a job.
In April 2013, ISFnet concluded a comprehensive cooperation agreement with Kawasaki City and announced it will create jobs for 100 people, including those living on welfare. The company has also bolstered its work by starting a non-profit organization named Future Dream Achievement (FDA) near Kawasaki Station in December 2013 to help people with disabilities find employment, and by establishing the subsidiary ISFnet Care in the city's Saiwai Ward in March 2014. Through these efforts, the company has achieved its goal of creating 100 jobs by April 2013.
ISFnet provides welfare recipients with various resources for landing a job. Since job applicants have to attend an interview after training, they can request guidance from an interview trainer before the real interview to ease some of their anxiety.
After the interview, they are divided into three categories: "Can work right away," "Difficult to work (borderline)," and "Still need welfare." Those judged able to "work right away" are employed by ISFnet for a limited term (2-3 months) and can become regular staff after receiving training and OJT (on-the-job training).
Those judged "difficult to work (borderline)" receive job training and consultation before proceeding to the next step, which is more hands on. Those considered still in need of welfare participate in training programs for a transitional period of up to two years.
This careful approach for people in each category has created jobs for more welfare recipients. Those who are successfully employed are also provided support for staying in their job. As a result, ISFnet's work offers a real and lasting departure from life on public assistance.
Kawasaki City and ISFnet are disseminating information on these efforts and services nationwide, with the expectation of helping people across Japan who wish to work, and helping Japan address its overburdened welfare system.