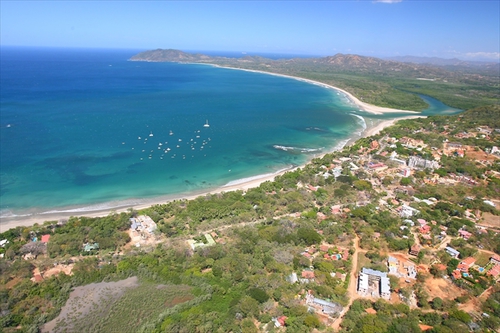 Image by Tamarindowiki Some Rights Reserved.
The Ministry of the Environment of Japan announced on December 9, 2013, that the Memorandum of Cooperation on a Joint Crediting Mechanism (JCM) was signed by Nobuteru Ishihara, the Japanese Minister of the Environment, and H.E. Dr. Ren é Castro Salazar, the Minister of Environment and Energy of the Republic of Costa Rica.
The outline of the memorandum is as follows:
(1) Both nations will establish a JCM to promote low carbon growth in both Japan and Costa Rica, and will set up a joint committee to operate the Mechanism.
(2) Both nations mutually recognize that emission reductions and removals under the JCM can be used as a part of their own internationally pledged greenhouse gases mitigation efforts.
(3) Both nations will ensure transparency and the environmental integrity of the JCM, which should not be used for other international mitigation mechanisms.
Japan intends to contribute to the efforts toward global warming prevention worldwide by working cooperatively to reduce greenhouse gas emissions in Costa Rica through the JCM.
Japan has already signed Memoranda of Cooperation on JCM with Mongolia, Bangladesh, Ethiopia, Kenya, Maldives, Vietnam, Laos and Indonesia.