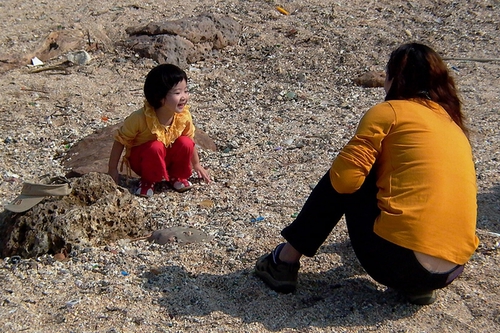 Image by abon. Some Rights Reserved.
The Cabinet Office of Japan released the Work-Life Balance Report 2013 in December 2013. The report reveals issues to be tackled, such as the lack of improvement in the continued female employment rate after having children, and shows the growth of work styles such as working at home.
With the aim of realizing work-life balance among Japanese workers, the Japanese Government established 14 numerical targets to guide enterprises, public agents and workers, and sought to assess progress in their achievement. The number of home-office teleworkers reached 9.3 million in 2012, almost three times as many as that in 2008, the base year. The percentage of offices having set up a meeting mechanism between management and workers is about 60 percent, which is a change of one and a half times over the last four years.
Meanwhile, the number of part-time workers has remained at about 1.8 million for these three years. Instability in youth employment remains to be resolved. With regard to women who are expecting or have delivered their first child, the continued employment rate exceeds 50 percent in the case of full-time employees, but is under 20 percent in the case of part-time or temporary workers, indicating that women in more unstable working positions have more difficulty in securing continued employment.
The Japanese government intends to provide support for employment of young people, enhance career education, and provide support for compatibility of child-raising and working by promoting enhancement of day-care centers for children. The government plans to work toward creating a society where everyone can select suitable work and life styles, and achieve financial independence through employment.