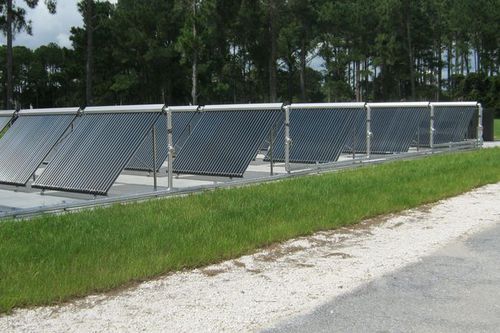 Image by NAVFAC. Some Rights Reserved.
The New Energy Promotion Council (NEPC) of Japan announced on November 21, 2013, that the council selected 27 businesses from among the applicant pool to support the use of renewable thermal energy with subsidies. The council was established to promote the introduction of new energy utilization systems such as systems for utilizing renewable energy sources or storage cells.
The council provides subsidies to businesses installing cutting-edge facilities such as those utilizing photovoltaic heat or geothermal heat. The subsidy covers installation costs.
Among the designated businesses are facilities and nursing homes that installed a heat-pump using groundwater as the heat source for supplying hot water, heating floors, and melting snow on parking spaces, and a hot-springs spa that installed a biomass boiler fueled by woody chips for adding hot water to the spa facility.