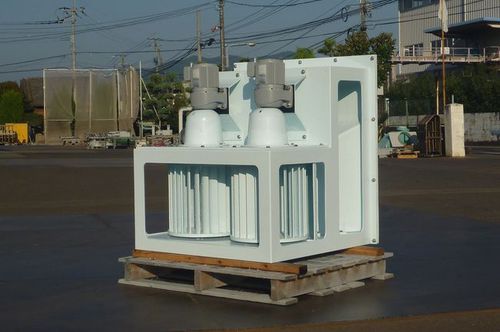 Copyright Okaya & Co. All Rights Reserved.
Japan's Okaya & Co., which is strengthening its efforts in the environmental field, announced on November 6, 2013, that it has developed, jointly with Seabell International Co. and Nakayama Iron Works, a small hydropower generation system that works in seawater.
The system was realized by applying fiber-reinforced plastic (FRP) to Seabell International's low-head micro-hydro turbine system, STREAM, with a vertical dual-axis turbines structure. It can operate not only in the freshwater of conventional agricultural canals but also in spent seawater in the drainage canals of power plants and LNG plants, providing for a wide range of applications and environments.
The newly developed equipment achieved a more than 50 percent reduction in weight compared to those made of stainless steel. And taking advantage of FRP also gives flexibility in design, such as color distribution and shape, making it easier to cope with the preservation of local viewscapes.
The company plans to conduct demonstration tests both in Japan and overseas and commercialize the system after 2014.