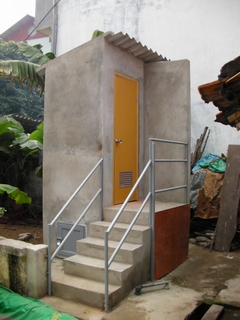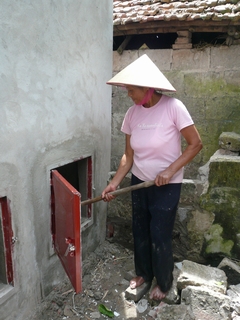 Copyright LIXIL Corporation All Rights Reserved.
LIXIL Corporation, a Japanese living and housing solutions company, announced on September 11, 2013, that it would conduct a survey for the implementation of a hygiene improvement project using ecological sanitation waterless toilets that is planned in Indonesia. The survey will be carried out in conjunction with i-Incubate, a Japanese development consulting firm with a track record in water supply, hygiene and energy fields in Asia and Africa.
In Indonesia, lack of sewerage systems and sewage treatment facilities has resulted in soil and water pollution in rural areas, causing serious problems. The survey LIXIL will conduct is for a hygiene improvement project intended to improve access to sanitary toilets primarily among the poor and reduce inappropriate human waste disposal and open defecation by spreading ecological sanitation toilets, called Eco-Sanitation. These toilets do not require sewerage systems or wastewater treatment facilities and can be installed at scattered individual houses.
The survey was selected by the Japan International Cooperation Agency (JICA) for its Preparatory Survey for BoP Business Promotion, which has been implemented since 2010. To help address problems facing people at the BOP (Base of Pyramid) in developing countries, JICA provides support for private companies and other organizations to develop business models and business plans and study and confirm feasibility of collaboration with JICA projects among other things.
LIXIL has studied toilets that prevent the spread of pollution and enable resource recycling by separating human waste into liquids and solids for hygienic treatment without using water. The company has repeatedly conducted verification tests in Vietnam and Japan's Kamikatsu Town in Tokushima Prefecture.