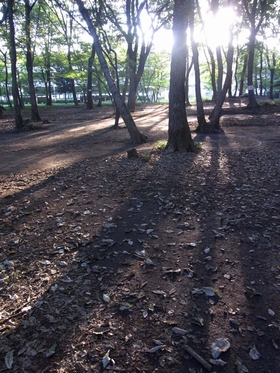 Copyright Citizens' group to incorporate the opinions of residents
in the metropolitan road construction plan in Kodaira

A referendum was held on May 26, 2013, in Kodaira, Tokyo, on whether a road construction project in Tokyo be reviewed. It drew attention as the first referendum initiated by citizens in Tokyo. Out of about 145,000 eligible voters, however, the turnout was 35.17%, which did not reach the validity requirement of 50%, causing the referendum to fall through.
The road in question would be an approximately 1.4-kilometer stretch of the Fuchu-Tokorozawa Line, one of the Tokyo Metropolitan roads planned in 1963. If constructed as planned, a 36-meter wide, four-lane road will run north-south in the city of Kodaira, dividing the lush green along Tamagawa Aqueduct (Tamagawa Jōsui) , and causing nearly 500 trees to be cut down to clear more than half of about 1.3 hectares of mixed forest.
Concerned with the adverse effect on the environment, some of the local residents formed a citizens' group to incorporate the opinions of residents in the metropolitan road construction plan in Kodaira. The group gathered over 7,000 signatures on a petition to enact an ordinance to hold a referendum, which was then recently implemented. The city government, however, intends to discard the 51,010 cast votes without counting them, on the grounds of the 50% validity requirement it set forth after the ordinance was approved.
"At least, it was significant that one third of the eligible voters cast their votes. This referendum raised questions about road projects that disregard the voices of citizens," commented Kazue Mizuguchi, co-leader of the citizens' group. The group will demand the city disclose the referendum result, and urge the metropolitan government, which is in charge of the project, to cancel the construction permit application to the national government.