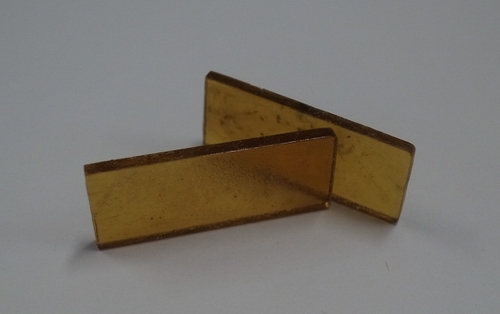 Copyright National Institute of Advanced Industrial Science and Technology

The National Institute of Advanced Industrial Science and Technology announced on January 9, 2013, that it developed in collaboration with NEC Corp. and University of Miyazaki a bioplastic made mainly from constituents extracted from Euglena, a species of microalgae. The newly developed bioplactic has notable characteristics such as high thermal plasticity, good heat resistance, and a high level of plant-based content, at approximately 70 percent.
Research for the bioplastic was conducted as part of the Advanced Low Carbon Technology Research and Development Program of the Japan Science and Technology Agency. Its objective was to develop an innovative bioplastic that uses polysaccharides derived from readily available inedible plants and contributes to a significant reduction in greenhouse gas emissions.
Euglena can directly use high concentrations of carbon dioxide and achieve high levels of light utilization efficiency. It can be cultured using benign industrial effluent such as that from food-processing plants and its use therefore is expected to lead to a reduction in the amount of energy used to produce plastics.
Related JFS article:
Nara Forest Research Institute Succeeds in Developing Bioplastic Using Bamboo
Fuji Xerox Develops Bioplastic with More than 50% Plant-Derived Material