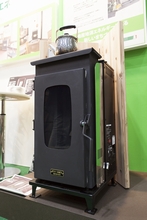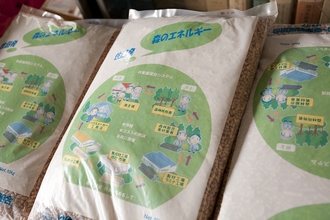 In areas affected by the Great East Japan Earthquake and subsequent tsunami on March 11, 2011, movements to develop new towns with recycling-oriented infrastructure using woody biomass are spreading, with the goal of achieving restoration and local energy production and consumption.
Miyako City in Iwate Prefecture and major Japanese companies announced, at the end of 2012, a project of constructing woody biomass power generation facilities, which will use forest thinnings to provide three types of energy: electricity, heat and hydrogen. Aiming to make use of rich wood resources in the Tohoku Region, the project will burn woody chips of forest thinnings to generate gas as a source of electricity, heat and hydrogen production. Members of the project show enthusiasm for spreading the style of renewable energy use, which they call the "Miyako Model."
Many disaster-affected communities share a clear vision of re-constructing a community that is energy self-sufficient. Such a vision reflects their hope to become self-sustaining, as well as their pride that motivates them to become able to act independently, rather than entirely depending on government or corporate support, in the event of an emergency.
For residents of coastal town of Kesen whose houses were swept away by the tsunami, the neighboring mountainous town of Sumita, Iwate Prefecture, has provided temporary wooden housing. With the help of a non-profit organization, the houses are now equipped with pellet stoves that have been downsized to fit in the houses. The stoves are called the "MT311 Sumita model," and are sold nationally.
Communities struck by the disaster lost everything, but as a result, they can do anything, which is their advantage. They have budding hopes that are worth watching.
Madoka Akaike
Related JFS article:
Commercial Plant to Start Producing Hydrogen from Woody Biomass in April