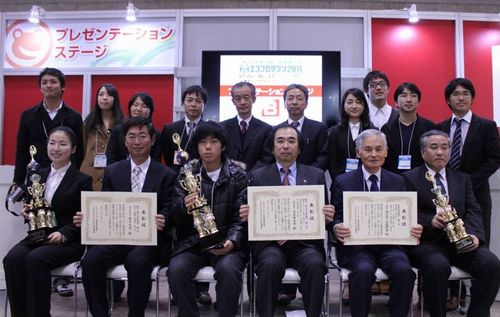 Copyright Japan Youth Ecology League

The Campus Climate Challenge Executive Committee announced on October 26, 2011, the eco-friendly ranking of Japanese universities based on a survey that evaluated their environmental efforts. The committee consists of the Japan Youth Ecology League (an environmental NPO) and other green activity groups in colleges. In the general category, Nagoya University (with 575.5 points), which won fifth prize last year, was awarded this year's top prize -- a first for any large university in Japan.
Nagoya University uses experimental equipment and has an affiliated hospital, so it consumes a lot of energy. It used an energy service company to help save energy by better controlling air-conditioning systems and upgrading equipment. It is challenging for such a large university to take measures to cope with environment problems, but Nagoya was positively evaluated for its innovative efforts. In the private university category, Koriyama Women's University (with 517 points) was awarded first prize for proactively introducing renewable energy use.
This, the Committee's third survey, targeted 744 Japanese universities, focused on four criteria (energy/carbon dioxide, environmental actions, environmental management, and student cooperation/education), and had responses from 166 universities.
It found that compared to last year, every university that responded had improved its countermeasures, and had worked especially hard to conserve electricity and energy, because of the widespread necessity to save electricity in the country.
Mie University and Nippon Institute of Technology Win Eco-Friendly University Award 2010 (Related JFS article)
[Youth Action] JFS Articles Activities at Colleges
[Youth Action] Eco-League(Japan Youth Ecology League)
Posted: 2012/05/27 06:00:15 AM