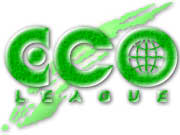 [Type] NGO
[Field] Events, Others
[Group Profile]
The Japan Youth Ecology League is a network of environmental activities by youth in Japan. Joined by 150 groups with 2,000 members, it is the largest of such networks in Japan. For the purpose of promoting environmental activities by youth, the network supports members in their information sharing projects, and career development.
[Main Projects]
-Youth Ecology Gathering(Meeting where about 50-300 students gather together. New projects have been launched in many Gathering events)
-"Ecommunication" for high school student ( Counseling on universities/colleges offering environment programs)
-Consultation meeting for university students seeking environment jobs
-Eco-con (environmental activities contest)
-TUNZA-NEAYEN (North-East Asia Youth Environmental Network)
- "Eco2000" (environmental information website)
* pages were translated and written by JFS-Youth Team members.