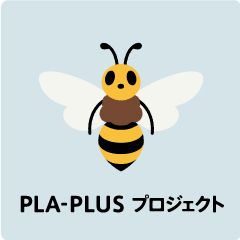 Copyright: Japan Environment PLANning Co.
PLA-PLUS Project is conducted in cooperation with the MOE.

The Ministry of the Environment (MOE) conducted a pilot project called "PLA-PLUS Project", organized by Japan Environment PLANning Co., to collect plastic products at stores from February to March 2012. The demonstration tests aimed to resolve issues with the separation, reuse and recycling of collected plastics, and to promote recycling by building an efficient collecting system for plastic products.
Plastic containers and packages have a system for recycling under the Containers/Packaging Recycling Act, but most daily-use plastic commodities are incinerated or buried, despite containing many recyclable materials.
Six companies have agreed to participate in this experiment. For example, Tomy Co., a major toy manufacturer, will collect unwanted plastic toys at cash registers in two of its stores from February 25 to March 8, 2012.

MUJI Conducts Clothes Recycling Project, Aims for 100% Recycling (Related JFS article)
http://www.japanfs.org/en/pages/029896.html
Japan's Top Mobile Phone Company Experiments with Closed-Loop Recycling System (Related JFS article)
http://www.japanfs.org/en/pages/029949.html
Creating a Used Clothing Recycling System in Japan
http://www.japanfs.org/en/mailmagazine/newsletter/pages/030982.html
Posted: 2012/05/15 06:00:15 AM