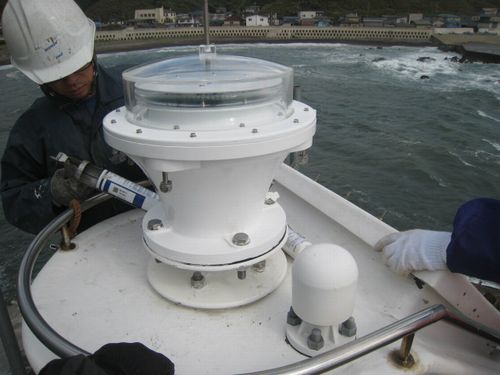 Copyright Japan Coast Guard

GfK Marketing Services Japan, a company that conducts surveys on consumer electronics and other retail markets in Japan, announced on July 6, 2011, the results of a survey on sales of light-emitting diode (LED) lighting at large electronics stores. According to the survey, the sales percentage on a volume basis for LED bulbs in lighting bulbs was 43.5 percent in June, surpassing filament bulbs for the first time, and reached about 50 percent in the first week of July.
Considering that the sales percentage of LED bulbs remained around 20 percent in the latter half of 2010, it is presumed that this trend was due to a growing awareness among consumers' of the importance of energy conservation since the March 11 disaster.
The introduction of LED lighting at public facilities and the release of new products have also boosted the use of LEDs. The First Regional Coast Guard Headquarters of the Japan Coast Guard, which has jurisdiction over the coasts of Hokkaido, has already switched from filament bulbs to LED bulbs at lighting 247 lighthouses (as of May 27), and plans to switch bulbs at another 46 lighthouses within its jurisdiction within fiscal 2011. And Sharp Corp., a major Japanese electronics manufacturer, launched a new series of LED bulbs to replace halogen bulbs and that are now widely used by retail businesses. The new bulbs can help reduce electricity use by 85 percent, according to the company.
LED Navigation Aids Guide Ships in All Japanese Coastal Waters (Related JFS article)
http://www.japanfs.org/en/pages/028978.html
Posted: 2011/10/21 06:00:15 AM