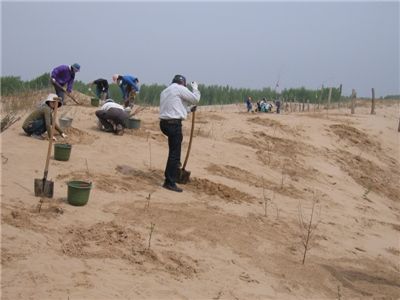 Image by Japan for Sustainability

The Japan Business and Biodiversity Partnership was inaugurated at the COP10 Nagoya Congress Center on October 26, 2010 as the implementing body of the Private Sector Engagement Initiative on Biodiversity. The purpose of this initiative is to successfully implement the Convention on Biological Diversity by promoting engagement of the private sector in the conservation and sustainable use of biodiversity.
The Japan Business Federation (Nippon Keidanren) invited participation in the Partnership jointly with the Japan Chamber of Commerce and Industry and the Japan Association of Corporate Executives since May 2010. Partners are required to take part in initiatives to contribute to biodiversity and also to practice and promote such initiatives in accordance with the Action Policy that has been drafted to elevate their engagement.
The Action Policy consists of 15 items, including the following: to recognize the importance of biodiversity and nature's gift (ecosystem services) and reflect them in corporate policy; to make an effort to improve the identification and analysis of biodiversity impacts and improve business operations on biodiversity; and to disseminate and share experiences from activities related to biodiversity. It requires each Partner to implement activities that count toward at least one of these items.
On November 26, 2010, membership in the Japan Business and Biodiversity Partnership reached 400. Today, participating businesses share information and experiences with one another and with supporting institutions--including 14 economic associations, 11 non-governmental organizations academia, and 9 public organizations--through their websites and e-mail newsletters.
Japan Business Federation Releases Proposal for Success at COP10 Biodiversity Meeting in October (Related JFS article)
http://www.japanfs.org/en/pages/030232.html
Posted: 2011/02/23 06:00:15 AM