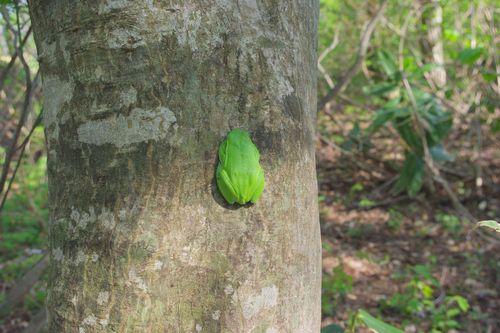 Image by Japan for Sustainability

Nippon Keidanren (Japan Business Federation), an organization consisting of large Japanese companies and industry associations, released a proposal on June 15, 2010, for a successful 10th Meeting of the Conference of the Parties to the Convention on Biological Diversity (COP10), to be held in October 2010 in Nagoya, Aichi Prefecture, Japan.
In the proposal, Keidanren notes that a key to success lies in how to effectively realize conservation and sustainable use of biodiversity, as well as the fair and equitable sharing of benefits arising from genetic resources, while at the same time balancing the interests of participating countries, including Japan. It also includes the expectation that the Japanese government will provide leadership as the conference chair. Suggestions include the establishment of flexible and practical goals for biodiversity conservation, accumulation and compilation of scientific knowledge and data, establishment of a framework to support concrete strategies, and support for voluntary engagement of the private sector.

The Keidanren has also launched the "Private Sector Engagement Initiative on Biodiversity" jointly with the Japan Chamber of Commerce and Industry and the Keizai Doyukai (Japan Association of Corporate Executives), with assistance provided by related Japanese ministries. The initiative is a business-led voluntary program to encourage society to foster biodiversity.
It aims to widely recruit businesses willing to support the "Biodiversity Declaration by the Nippon Keidanren" and take actions accordingly, expand the number of participating businesses, and improve their engagement. The initiative will be officially inaugurated during COP10, where it is expected over 300 companies will participate.
Japan Business Federation Announces Biodiversity Declaration (Related JFS article)
http://www.japanfs.org/en/pages/029250.html
Nippon Keidanren official website
http://www.keidanren.or.jp/
Towards Conservation and Sustainable Use of Biodiversity
- Recommendation for the success of the 10th Conference of Parties to Convention on Biological Diversity -
http://www.keidanren.or.jp/english/policy/2010/053.html
Posted: 2010/09/22 06:00:15 AM