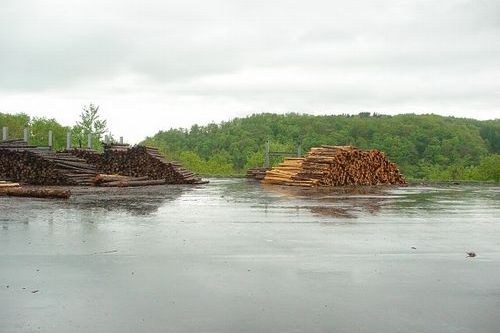 Image by Japan for Sustainability

Japan's Ministry of the Environment announced on July 3, 2009, that it registered three forest management projects for the Japan Verified Emission Reduction (J-VER), a credit scheme for domestic offset trading. One of the three is a forest creation project promoted by four local towns in Hokkaido to encourage forest thinning.
The J-VER was established in November 2008 as a credit scheme, in which the Ministry of the Environment certifies greenhouse gas (GHG) emission reductions and absorption as voluntary carbon offset credits. In cooperation with the Forestry Agency, the Ministry also includes forest management projects in the scheme, which certify carbon dioxide absorption through forest thinning and tree planting.
This certification has a financial advantage. Because the credits certified in the scheme can be used in carbon offset trading and have monetary value, business owners that have suffered from financial problems in achieving GHG emission reductions and local governments that have large forests to manage can use the funds raised by the sales of certified credits.
There are five guidelines for adoption, including: the promotion of the project shall be recommended as contributing to the achievement of Kyoto Protocol targets, and also has secondary effects other than GHG emission reductions, being consistent with national measures to curb global warming.
Offsetting Credits (J-VER)
http://www.env.go.jp/earth/ondanka/mechanism/
carbon_offset/pamph2/j-ver-e_full.pdf
Certification Center on Climate Change, Japan
http://www.4cj.org/english/4CJ-Eng.pdf
Posted: 2010/02/20 06:00:15 AM