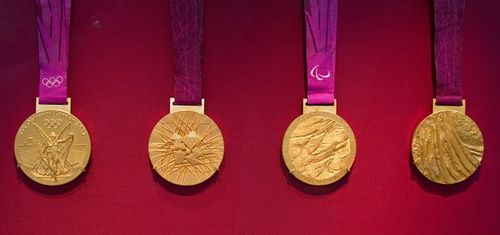 Image by Tony Hisgett Some Rights Reserved.
The Tokyo Organizing Committee of the Olympic and Paralympic Games announced on February 1, 2017, the launch of a citizen-participatory project "Tokyo 2020 Medal Project--Making medals using urban mines" in April 2017. The project aims to make medals for the 2020 Games using gold, silver and copper metals recycled from discarded electronic devices, including mobile phones and small household appliances.
To make as many as 5,000 medals, about two tons of metal will be necessary; 10 kilograms of gold, 1,230 kilograms of silver and 736 kilograms of copper. Taking into consideration material loss in the manufacturing process, four times more volume may be required. Mobile phones are to be collected at NTT Docomo shops throughout the country in partnership with the NTT Docomo cell-phone company. Small home electronics are to be collected through local governments in Japan in partnership with the Japan Environmental Sanitation Center.
This initiative is the first of its kind in the history of the Olympic and Paralympic Games, calling for citizens' participation in medal production, the collection of the necessary metals from 'urban mines', the realization of a gold-recycling ratio of 100 percent. The project is expected to leave the post-Games legacy of realizing a sustainable society through material collection.