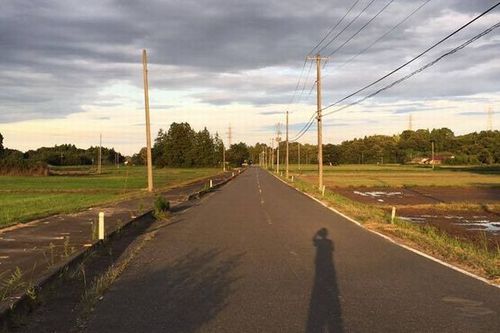 Copyright Veteran Mothers' Society All Rights Reserved.
Tohoku Fukko Nikki (Tohoku Reconstruction Diary), a weekly feature in the Tokyo Shimbun newspaper, delivers news stories on reconstruction efforts in communities devastated by earthquake and tsunami that struck Japan in 2011. The articles are written through the JKSK Yui-Yui Project, an initiative to support survivors of the 2011 disaster by the non-profit organization JKSK Empowering Women Empowering Society. This time, we present an article published in the October 4, 2016, issue that describes the uncomfortable and inconvenient living conditions of people who have returned to their homes since the evacuation order was lifted.
Odaka Ward in Soma City, Fukushima Prefecture, is known as the former location of Odaka Castle, sometimes called Ukifune Castle, which Daimyo Soma, a feudal lord, used as his seat of government until the age of provincial wars in Japan. On the day of the Great East Japan Earthquake, the Odaka area became a ghost town: Its location inside the evacuation zone--everywhere within a 20-kilometer radius from the Fukushima Daiichi Nuclear Power Plant--required residents to evacuate with only the barest necessities. They must have felt a great deal of bewilderment and hesitation. The order was at last lifted on July 12, 2016--five years and four months after the nuclear accident. Compared to the town's population of 13 thousand before the earthquake, those who decided to return numbered less than a thousand. Most were elderly.
One returnee is a woman in her late 70s, a member of the knitting circle that I organize. She returned to her home along with her husband, who had a strong desire to move back, leaving other family members behind. The next neighbor lives about 500 meters away. She complains about the darkness around her house in the evening. She can't drive. The closest supermarket is 15 kilometers away. Several stores have opened in front of the station but she has to walk 30 minutes to get there. That makes her daily life inconvenient.
She says, "I ask my daughter to bring fresh fish when she comes." Her daughter visits every weekend. "We can't expect to grow rice again. Our rice paddies are damaged by salt from the tsunami," she bemoans. "Now, at my age, I have to buy rice from other people. I never once imagined I'd being doing that." When she comes to the knitting circle, her husband drives her. She smiles and tells me, "On the way home, we'll stop at the supermarket and I'll enjoy my first shopping trip in a long time."
Another woman in the knitting circle returned to Odaka with her mother-in-law, who is far older than 90, and her husband, who became ill after the disaster. She says, "I quit farming. Boars, hogs, and monkeys increased in number during the evacuation. They damage all the crops and vegetables." She tells us that coming to the knitting circle and chatting with circle members comforts her the most.
Though the evacuation order has been lifted, the life of people who have returned to their hometowns is still far from tranquil. Their stories make me realize once again how terrible the accident we experienced really is.
Sachiko Bamba, Representative, Veteran Mothers' Society