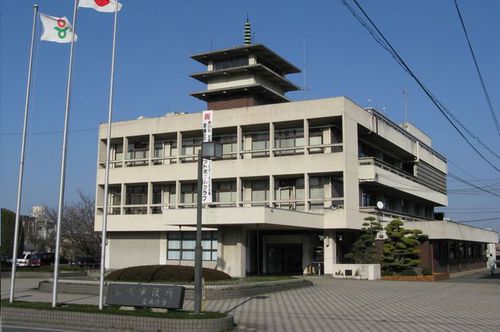 Image by Bakkai Some Rights Reserved.
Katsuragi City of Nara Prefecture and Ricoh Japan, an office equipment sales company, concluded an agreement to work together to improve the economy and standard of living in Katsuragi City. Under the "Laboratory City Katsuragi" scheme, they will make operational improvements to reduce the city's administrative costs and also test a range of new technologies and programs. Below we share a report about the city's efforts under this new scheme.


Editor's Note: This article is reprinted with permission from Smart Japan. Smart Japan is an online media services provider specializing in energy conservation, storage, and generation.
Katsuragi City announced the Laboratory City Katsuragi scheme as its core strategy for executing its mission to revitalize the local economy by capitalizing on local strengths. The scheme aims to open up the city to private companies and research institutions by providing them with a research platform (laboratory) for monitoring, marketing, and demonstration testing, with the goal of helping them obtain the data needed to commercialize new business ideas and products. The platform will support innovative technologies and services that typically have difficulty finding such a platform, with test results used to improve the local standard of living and to create new industries.
Ricoh Japan is the city's first partner in the scheme. In fiscal 2014 (ended March 2015), Katsuragi City and Ricoh Japan launched a joint project to reduce the city's administrative costs and have since made efforts to improve operational efficiency at city offices.
One such effort is the adoption of "5S," a methodology for making operational improvements, often in manufacturing. 5S stands for the Japanese words "seiri," "seiton," "seisou," "seiketsu," and "shitsuke," meaning eliminating unnecessary things, organizing things, cleaning the workplace, maintaining the clean condition, and making it a habit to do all of these, respectively. Implementing 5S at the city office resulted in a reduction of office equipment expenditures and the discarding of unnecessary documents. Such operational improvement efforts will be continued.
Furthermore, the city is expanding the scope of the Laboratory City Katsuragi scheme. As the first step toward the expansion, in October 2015 the city started demonstration tests of a micro-hydro generation system that would produce energy for local consumption, and of a remote health counseling program for health promotion and disease prevention.
The demonstration test for micro-hydro generation using water utility facilities consists of energy potential assessments at three water treatment plants in Katsuragi City in October 2015, generation capacity calculation and commercialization planning based on the assessment results by December 2015, and preparation for commercialization from January to March 2016.
Meanwhile, demonstration testing of an automatic lighting and air-conditioning control system has already begun to show reductions in power consumption at city offices. Following a survey on current power consumption and an impact simulation in October 2015, devices for impact measurement were installed on one floor at the city's branch office in Shinjo by December 2015. Between January and March 2016, an introduction plan for fiscal 2016 and beyond will be formulated.
With these efforts in energy self-sufficiency, Katsuragi City aims to reduce the electricity bill for its facilities and sell electricity to increase its revenue. The city is also exploring business opportunities, including as a governmental power producer and supplier (PPS), the term given to non-utility electricity providers in Japan.
In the area of medical and nursing care, Katsuragi City is testing a remote health counseling service using satellite city offices. To start, in October 2015 nurses at a health and welfare center in Shinjo provided clients of Yuai Station, a municipal welfare facility, with a remote health counseling service. From the following month, the city used the results to examine the possibility of expanding public services, with plans to begin conducting demonstrations in stages.
Source: Smart Japan (in Japanese)