JFS Newsletter No.138 (February 2014)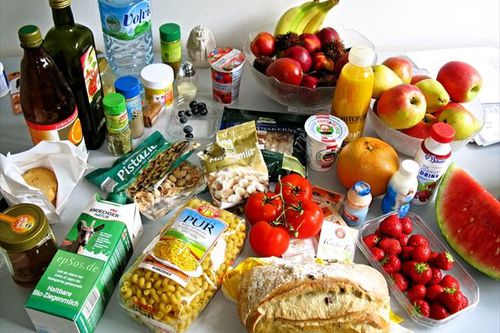 Image by epSos .de Some Rights Reserved.
"Roughly one-third of food produced for human consumption is lost or wasted globally, which amounts to about 1.3 billion tons per year," noted the Food and Agriculture Organization of the United Nations (FAO) in a 2011 report about the current state of food losses and food waste around the world. We cannot overlook this problem in light of the 842 million people suffering from hunger globally.
Global Food Losses and Food Waste (2011)
An estimated 18 million tons of food are wasted annually in Japan. Of that, "food losses," that is defined as food discarded though still fit for consumption by Japan's Ministry of Agriculture, Forestry and Fisheries, are estimated at five to eight million tons a year.
We would like to introduce the "Foodloss Challenge Project," which was launched in December 2012 to find a way to change the food system that produces food losses and waste.
In Japan, we say "itadakimasu" before we eat. It means "I receive," and is a word that expresses our appreciation for the food itself, for those lives the food represents, and for those who prepared it for us. We feel uncomfortable or even guilty when we throw away food still good enough to eat. Economic losses are also incurred when we dispose of still-edible food products that cannot be kept on store shelves for one reason or another.
So, why is a large amount of edible food discarded? Food losses and waste occur all through the process of production, distribution and consumption. We are more or less linked in some way to this system by eating every day. We may have to review the social system itself as the cause of this problem.
It is very important for individual consumers, farmers and food processors to work towards food losses and waste reduction. However, the effects each phase has on food losses are complex. A new approach needs to be created that involves all sectors in every phase and promotes their mutual cooperation.
With these needs in mind, a variety of companies and other organizations associated with "food value chains" including agricultural and fishery producers, food processors, distributors and retailers, gathered with other concerned people from government administrative bodies, non-profit organizations and universities with specialized knowledge about food in order to launch the "Foodloss Challenge Project" as a co-creation project. Their aim is to gain a holistic understanding of the structure of the food losses and waste problem, maintain a dialogue and carry out actions to solve the problem.
The project is headed by Emiko Onoki, a former program officer of the FAO Liaison Office in Japan, and its secretariat is the "business empowerment with multi-stakeholder organization (bemo!)" team of Hakuhodo Inc., a major Japanese advertising agency. The project is also partnered with Hunger Free World, a nonprofit organization, and the Social Design Center at the Graduate School of System Design and Management, Keio University.
In the project's first phase, four supporting companies - Ajinomoto Co., Nichirei Corp., MOS Food Services, Inc., and Toshiba Tec Corp. - carried out studies on food losses and waste together with various other stakeholders. About 40 people, including citizens, businesses, NPOs and experts, were involved in the studies.
Study tours were organized to identify the individual steps in the food supply chain, including the production, retailing, consumption and disposal processes. Participants visited various sites such as agricultural farms, a seafood processing company, a supermarket, a hotel, a restaurant and households, to observe pioneering initiatives and interview them. Through these visits, participants became aware of how and why food losses and waste occur at each stage. They were also able to focus on the factors underlying food losses and waste by sharing what they learned with each other, and expanding their perspective to take in the whole.
One underlying factor identified was "gaps in inter-personal relationships." Farm products, for example, are susceptible to the weather and crop yields tend to be unstable. These risks, however, are borne by producers alone and buyers and consumer are often unaware of the fact. It has become clear that stakeholders at each stage in the value chain, such as producers, consumers and processing companies, are disconnected from each other, making it harder for them to put themselves in the others' shoes.
The second underlying factor identified was "lack of mid- and long-term perspectives" in relation to natural resources. Fish stocks, forests, water, and fossil fuel to produce foods are limited, and wasting them will eventually have negative impacts on our capacity to sustain the current lifestyle in the future. The mid- and long-term perspectives, however, are often lost as a result of too much emphasis on short-term economic efficiency.
During the study, participants also learned about pioneering initiatives designed to cope with these challenges. They visited Suzuhiro Co., a manufacturer of kamaboko or fish-cake products, in Odawara, Kanagawa Prefecture. The company recycles its production residue into fertilizer, and provides it to local farmers who grow vegetables that are then offered in a restaurant also run by the company, with the conscious aim of restoring the nutrient cycle. This case study demonstrated that the robust management policy with an emphasis on long-term sustainability made it possible to implement a non-wasteful circular model, and that a commercial business can also contribute to marine resources conservation.
Based on their study and analysis of such cases, project participants discussed what approaches can be taken to cope with the mechanism that generates food losses and waste.
The project also organized symposiums in order to discuss the food losses and waste issue among the wider public, both to get new ideas for solutions and to foster new links among concerned stakeholders.
From an idea generated by the study tour participants, a community party called Salpa!, short for "salvage party, " was held in July 2013 to reduce food waste by sharing ideas on how to utilize food left over in people's refrigerators and cupboards. At the event, a professional chef improvised dishes using leftovers brought in by the participants, and gave advice on how to enjoy reducing food waste by creating tasty dishes. Similar events have been held in various regions around Japan on a voluntary basis.
Project founder Onoki gave us some of her ideas about the future of the project. "Through a series of events, we managed to offer opportunities for multi-stakeholders to gather, get connected with each other and exchange information. Although each event might be still insignificant, continuous efforts to organize such events provide a useful platform for concerned people and we consider it one of our achievements so far. "
"We are also working with university students to create educational programs in the form of interactive games and hold workshops at schools and other public spaces. By actively sharing our vision, we hope to inspire other stakeholders so that they take their own actions in order to address the issues of food losses and waste. Implementing an empirical research for the more tangible outcome is also one of our future challenges"
Onoki continued, "I personally think we can do more by leveraging our rich Japanese culinary culture. On the study tour, we observed one example at AP Company, which provides a service in which food left over from large serving platters are offered to customers once again after they have been re-flavored in a different way, of course with the approval of the customers. It is an effort to encourage customers to enjoy what they have ordered until the last bite. I think businesses can be more creative and adopt new styles of cooking and preserving foods in order to maximize their potential."
How will the Foodloss Challenge Project develop with the various people involved? What ideas will be produced that will lead to future actions? We will be following this project also as a model for seeking cooperative solutions to social problems that are too difficult for a single organization or company to solve by itself.

Written by Kaori Iwashita and Junko Edahiro