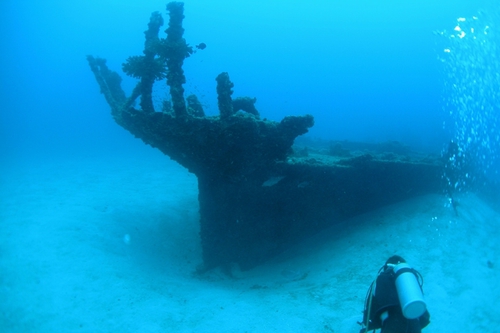 イメージ画像: Photo by TANAKA Juuyoh. Some Rights Reserved.
The Japanese Fisheries Agency part of the Ministry of Agriculture, Forestry and Fisheries, announced July 27, 2012, their finding that most fishery resources had retained their basic productivity, making a return to regular fishing activities possible. The findings were based on an study of fishing areas affected by the tsunami caused by the Great East Japan Earthquake in March 2011.
The agency examined a fisheries area encompassing 3,733.5 square kilometers in the waters near the prefectures of Aomori, Iwate, Miyagi, Fukushima, and Ibaraki, all the way south to Chiba Prefecture, from November 2011 to March 2012. Among the 5,542 fishing banks examined, about 35 percent were lightly covered by sediment, were sinking, or suffering other impacts. They also discovered a total of six large-sized pieces of debris and 49 sunken boats.
The agency is aiming to revitalize the fisheries industry by providing the necessary support to recover former production levels.