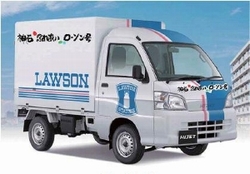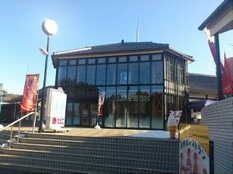 Copyright Lawson All Rights Reserved.

Since its opening in August 2011, the Lawson store (a major convenience store chain in Japan) in Jinsekikogen, Hiroshima, has been using investment capital from the town government to provide shopping support to the town's rapidly aging and shrinking population via door-to-door sales using sales vehicles. It also started mobile catering and door-to-door delivery services in March 2012, targeting senior citizens who have difficulty visiting the store and citizens who live far away from the store.
The store provides door-to-door sales service on Monday to Friday across the town. It provides its delivery service on Thursdays to 130 households, and plans to gradually expand the delivery area. In conjunction with these services, the store also provides a safety confirmation service, in which it visits elderly households specified by the town government to confirm their safety.
The town government and Lawson will continue to work together on model efforts to restore and revitalize aging and dwindling communities throughout Japan.