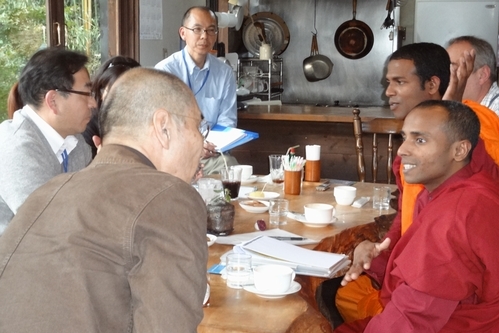 Copyright Gunma University

Gunma Prefecture certified five people as Multicultural Community Advancement Officers on April 23, 2013. The officers are expected to build a community where local people live in harmony with those who have various backgrounds, including different nationalities and ethnicities. Under the certification system for the Multicultural Community Advancement Officers, when people complete a three-year training program organized by Gunma University and are recommended by the university, they will be accredited as officers. The first officers were certified in 2013.
In coordination with Gunma University, the prefecture has carried out education, research and community-building projects directed at building a harmonious multicultural society since 2002, because about 40,000 foreign nationals accounting for two percent of the prefectural population live there. As part of the collaborative effort, the university set up the Multicultural Community Advancement Officer Training Unit in 2009. The course provides training to develop skills to identify and resolve multicultural issues in a community or workplace through a program totaling at least 210 hours over three years.
The prefecture and the university expect that when more people who have completed the training course are present in various arenas such as local businesses in a community, they will facilitate mutual understanding between foreign nationals and Japanese people, and help avoid friction among people from different cultures in a community or workplace. The prefecture and the university also hope that the program will potentially create new businesses from a multicultural-coexistence viewpoint.
At the certification ceremony held in the prefectural office, newly certified Multicultural Community Advancement Officers expressed their commitment by saying "I'd like to contribute to a community by passing on what I have learned," and "I'd like to start activities in a community by utilizing the network developed through projects in which I was involved."