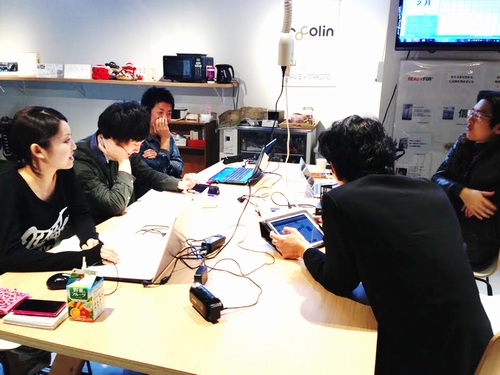 Copyright MAKOTO

MAKOTO, an entrepreneur-support organization, has been supporting business owners in areas of Tohoku affected by the Great East Japan Earthquake since July 25, 2011, by offering consultations about new business ideas, and raising funds. When selecting businesses to support, MAKOTO prioritizes people or businesses that have kokorozashi ("motivation" in English) to change society for the better, rather than those that have good business models or technologies.
With the aim to build up a new funding scheme that works as a measure for accelerating reconstruction in the affected areas, MAKOTO started a business-matching service, "Challenge Star," on its website and also at events, through which entrepreneurs can solicit funds and other types of support for their projects from throughout Japan. One of the successful examples is a rice burger business targeting overseas expansion and using ingredients grown in Fukushima Prefecture, one of the hardest hit prefectures.
MAKOTO also runs a service called "Cocolin" (named by combining kokorozashi and link) to lease a co-working space to business owners and entrepreneurs. More than just leased space, the co-working space is expected to be a unique space where motivated people gather, each with various ideas and skills, and work together to bear fruits which would never be produced by a single person.
In the earthquake-stricken area, it is estimated that 150,000 people lost their jobs, resulting in a need for robust creation of employment. MAKOTO intends to create businesses which will positively impact this area by bringing hope and employment, such as service-oriented businesses and traditional handicraft industries that could make inroads in the world market by taking advantage of the strengths of Tohoku.
Related JFS article:
Coworking -- A New Working Style for Connecting People