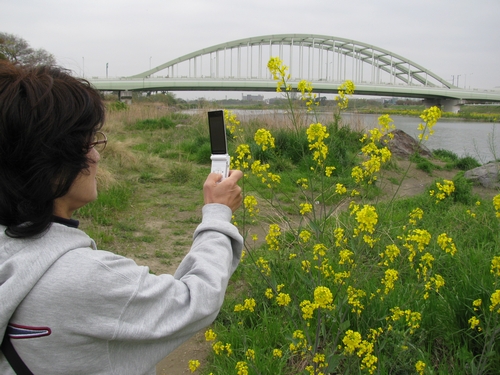 Copyright Fujitsu Ltd.

Fujitsu Ltd., a major electronics manufacturer in Japan, announced on December 13, 2012, that it was calling for applications from organizations who wish to utilize what it calls a biological research tool. Fujitsu's aim in this effort is to support groups pursuing conservation of the natural environment and biodiversity. The firm planned to launch the free service in April 2013.
With Fujitsu's mobile phone photo system, which utilizes mobile phone functions such as picture-taking, global positioning system (GPS) and message (text) service, people can take photos, send them to a designated e-mail address to be stored in a server, and search for stored data by mobile phone or personal computer. The data storage and research environment are provided for free on Fujitsu's web-based cloud platform.
While ecosystems are deteriorating globally, the conservation of biodiversity has become a global concern. In order to consider conservation measures, it is important to assess precisely the animals and plants that live in in a target area. The conventional approach, where experts travel to places and draw up maps, needs a lot of work and time for digitization.
Meanwhile, the service provides efficient and automated processes, from research to recording to distribution mapping. Fujitsu is recruiting 10 governmental, non-profit, or educational organizations who are engaged in non-commercial activities to conserve the natural environment in Japan.
Related JFS article:
Fujitsu Starts Employee Participation-Based Dandelion Distribution Survey