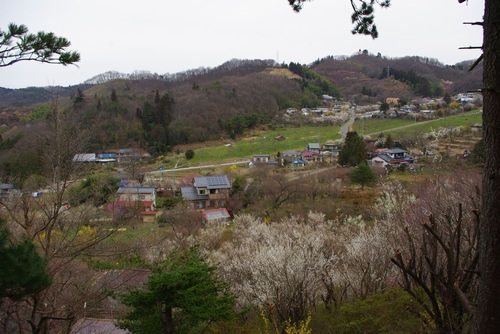 Image by Japan for Sustainability

Japan's Ministry of the Environment (MOE) announced on September 16, 2010, that it had drawn up an "Action Plan for the Conservation and Sustainable Use of Socio-Ecological Production Landscapes (Satochi-Satoyama): Creating Vital Habitations in Nature." Satochi-satoyama are areas with rich biodiversity near human settlements in the countryside. The MOE aims to enhance national awareness of the meaning of Satochi-satoyama conservation use and enlist various organizations, including local municipalities and non-governmental organizations, to expand conservation use efforts as a public campaign throughout Japan.
The plan provides a definition of Satochi-satoyama and describes the current state and importance of these areas. It also proposes important points, including principals and a general guideline, for their conservation use. In addition, the plan explains methods and concrete measures for their use in cooperation with the ministries concerned: Ministry of Agriculture, Forestry and Fisheries; Ministry of Land, Infrastructure, Transport and Tourism; and Ministry of Education, Culture, Sports, Science and Technology.
The plan also introduces practical examples of Satochi-satoyama conservation use by local public authorities: the maintenance of countryside forest with a "Forestry Tax for Water and Green Resources" in Toyama Prefecture; regulations and a basic plan for Satoyama in Chiba Prefecture; and training for silviculture workers in Hiroshima City.
Prior to formulating the plan, the MOE held a review conference Satochi-satoyama conservation use to hear opinions from experts on biodiversity, landscapes, rural environments, and private sector activities. Moreover, the MOE listened to public comments to reflect public opinion into the plan.
"Action Plan for the Conservation and Sustainable Use of Socio-ecological Production Landscapes (Satochi-satoyama)"compiled
http://www.env.go.jp/en/headline/headline.php?serial=1460
Posted: 2010/12/24 06:00:15 AM