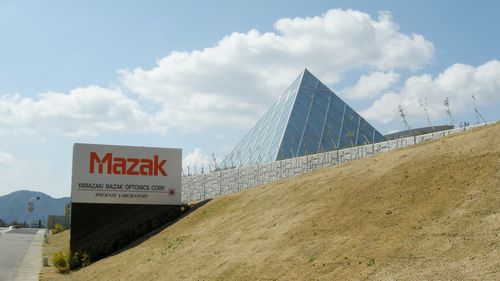 Copyright Yamazaki Mazak Optonics Corp.

Yamazaki Mazak Optonics Corp., a group company of Yamazaki Mazak Corp., a major Japanese manufacturer of machine tools, has received the Ministry of Land, Infrastructure and Transport and Tourism Award--the highest award in the 2008 Effective Land Utilization Grand Prix--for its efforts to reduce carbon dioxide (CO2) emissions, utilize land effectively, and minimize landscape impact by building an underground factory. The factory, called the Phoenix Laboratory, began operations in February 2008 to assemble laser processing machines.
Located in Minokamo City, Gifu Prefecture, the Laboratory is built 17 meters (36 feet) below the surface. It maintains temperatures within a range of 4 degrees Celsius year-round by utilizing a geothermal air conditioning system instead of a conventional large air conditioning system. Because the only energy used in air conditioning is to operate fans for fresh air intake, the electricity usage was reduced by 95% compared to an above-ground factory that operates an air conditioning system 24 hours a day. As a result, the company's annual electricity cost dropped to about 700,000 yen (about U.S. $7,143) from about 24 million yen (about U.S. $244,898).
Furthermore, positioning the factory completely underground provides a highly dustproof environment which is essential for a precision machinery factory as well as other advantages such as noise insulation.
Yamazaki Mazak official website
http://www.mazak.jp/english/index.html
Underground Factory Highly Regarded "Eco-Factory"
http://www.mazak.jp/english/whatsnew/topics/
53/index.html
NHK ECO CHANNEL
Underground factory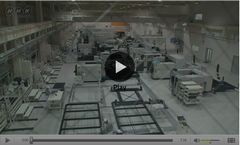 * About ECO CHANNEL

Posted: 2009/07/27 06:00:15 AM