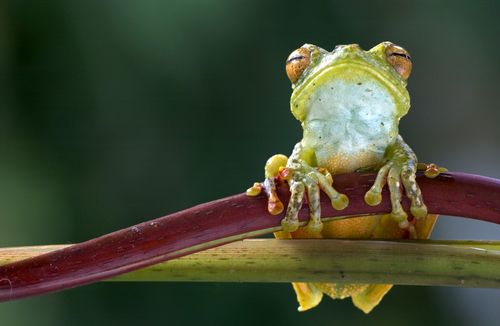 Copyright Piotr Naskrecki

Sony Corporation and international environmental NGO Conservation International (CI) have been collaborating since 1995 to create worldwide awareness of the importance of Earth's biodiversity using Sony video equipment. In 2011, they started recording images of wild animals and plants using three-dimensional filming equipment and other advanced digital equipment. These images, which are also valuable for scientific research, have been used to demonstrate how necessary and important biodiversity hotspots are to humankind.
Sony, together with CI, will continue their efforts to protect biodiversity through photo and video images.
Posted: 2012/04/26 06:00:15 AM