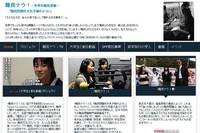 April 11, 2014
'Nanmin Now!' ('Refugees Now!'), Japan's first community radio program dedicate...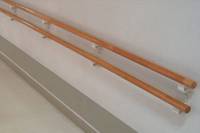 March 19, 2014
The Japan Business Federation (Keidanren) released on December 7, 2013, a polic...
April 12, 2014
Japan's Ministry of Economy, Trade and Industry (METI) announced on March 24, 2...
April 10, 2014
National Institute of Population and Social Security Research in Japan publishe...
April 13, 2014
WWF (World Wide Fund for Nature) Japan, an international conservation NGO, rece...
April 7, 2014
The Tokyo Institute of Technology (Tokyo Tech) announced on January 9, 2014, su...
April 14, 2014
Toyota Motor Corporation began sales of an improved model of its Aqua compact hy...
April 17, 2014
Dreamtown, a Japanese non-profit organization (NPO) involved in community activ...