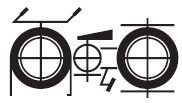 [Type] Club (Chiba University)
[Field] Recycle, Environmental Education, Meeting/Event, Fieldwork
[Main Activities]
-We renew illegally-parked bikes and use them for "Re-tensha" which is our bike lending program. We lend re-tensha after making contact with the previous owner of an illegal parked bike, repairing the bike and registering it to prevent theft.
-Managing "Re-tensha and social design A" class. We learn various interdisciplinary approaches, from aspect such as transportation, governance, sustainable urban-development, and environmental issues.
-Investigation and research concerning bike use.
[Main Projects]
-Operation of bicycle recycling system
-Operation of bicycle reusing system
-Foundation and management of council meeting
-Investigation/research on bicycles
-Environmental education program
-Suggestion on bicycles parking lot
-"Re-tensha and public design A" Managing Class
We are a group of Chiba University students majoring in various fields. We seek solutions to bike-related problems and aim to build up a sustainable bike recycling system in the western Chiba region.
* pages were translated and written by JFS-Youth Team members.